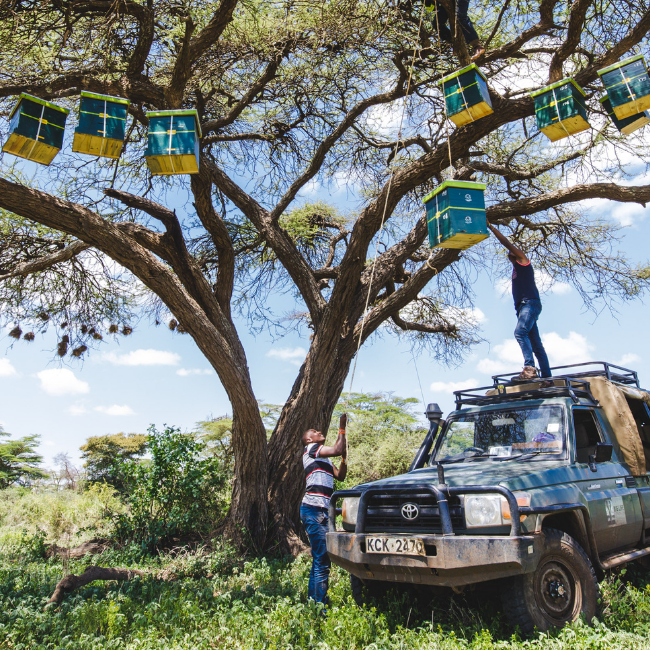 Comvita & Saving The Wild: Kimana Bee Project
For nearly 50 years, we have had the great honor of serving one of our planet's most important pollinators. Bees are essential to our food system, ecosystem and our efforts to regenerate and rehabilitate Earth's necessary biodiversity. In short, all living creatures depend on bees to survive.
That's why we've embarked on what might be our most ambitious bee project to date: using hives to help save one of our planet's most elusive and endangered species, the Tusker Elephant.
Along the border between Kenya and Tanzania, in the Kilimanjaro ecosystem, lies the Kimana Wildlife Corridor, a traditional migratory path for endangered elephants. The area is surrounded by Maasai farmland, and limited resources have sometimes resulted in tensions between humans, animals and plantlife. To protect the elephants, we have to regenerate the land, and that's where the bees come in.
Over the next 3 years, Comvita will work with Saving The Wild to place 200 hives on lands throughout the corridor. Bees will pollinate the native trees and flowers, strengthening biodiversity. Elephants spread the seeds as they walk, helping regenerate new lands. The communities tending the hives are trained in a new craft that can help revitalize the land, and provide a new income stream that helps revitalize the local economy and creates opportunities for higher education. What's more, elephants are afraid of bees, so managed hives can naturally guide elephants away from communities and other unsafe locations, and keep them on their migratory path.
It's A Circular Flow Of Benefits That Bring Harmony Between The Bees, Land And The People.
We first worked with Saving The Wild in early 2020, sharing our hospital grade Manuka Honey with veterinary first responders working on the front lines of the Australian wildfires. The collaboration was so valuable that when the opportunity to expand our support and beekeeping expertise to other at-risk environments, we teamed up directly with Jamie Joseph, founder of Saving The Wild, to benefit generations to come.
Bees, elephants, humans, plants - we all exist in a strong relationship to one another. Helping is in our nature. We are One Hive, interconnected.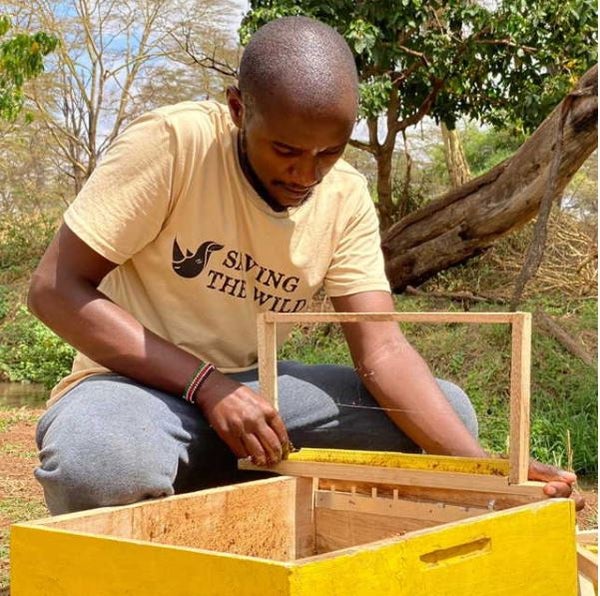 James, a program educator for Kimana bee project, sets up a new hive box that will hang in the tree behind him.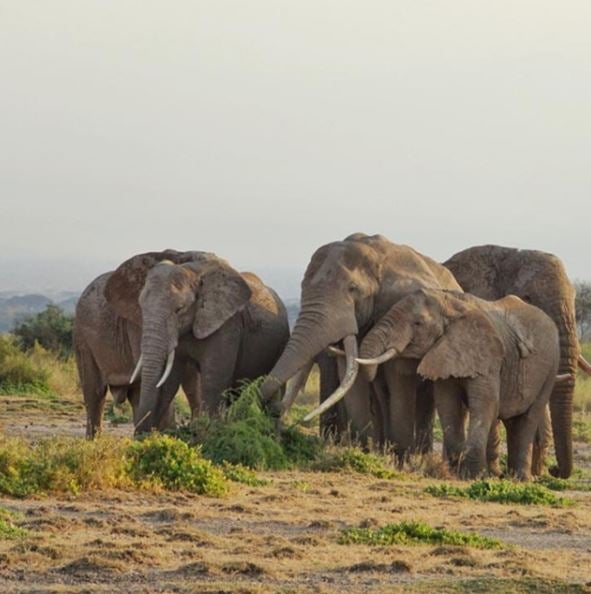 A group of Tusker elephants, one of nature's largest seed spreaders.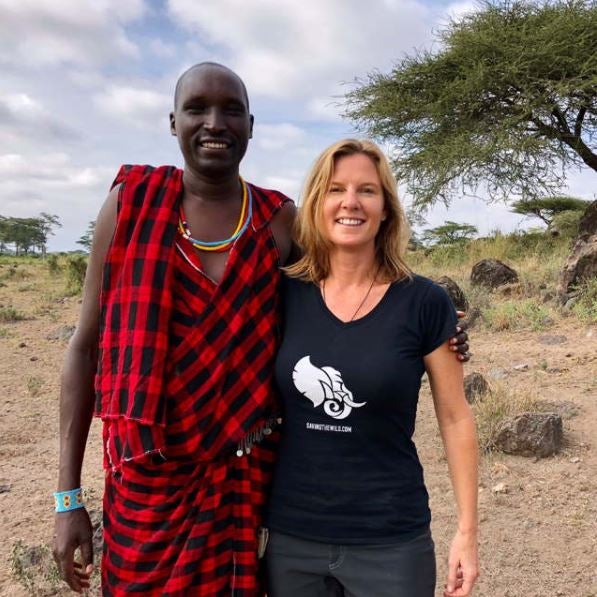 Saving The Wild founder Jamie Joseph and a member of the local community in the Kimana Sanctuary area.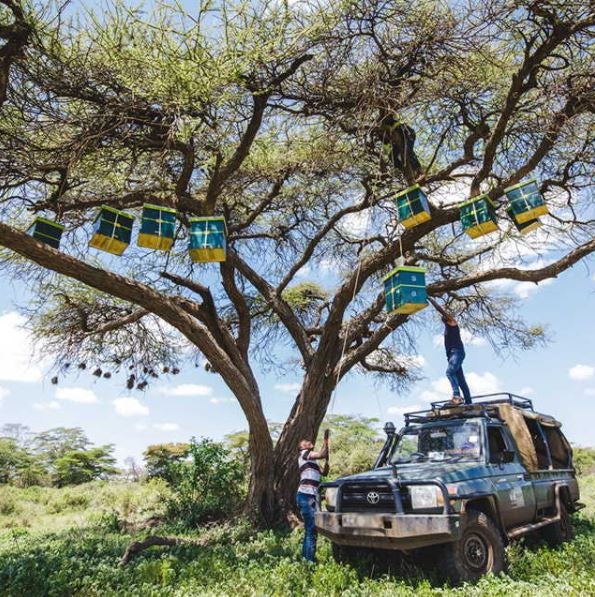 Hive boxes are raised high into the trees, and will create a natural fence that safely guides elephants along an undisturbed migratory path.
All images are a courtesy of Saving The Wild.